With the LePatron email builder, our desire has always been clear: transparency!
That's why our prices are public and do not change according to the head or the portfolio of our customers.
When we talk about the price of the LePatron email builder, we have to distinguish two costs:
the creation of a responsive template that meets your needs and respects your design system. This is a personalized implementation pricing to meet your expectations
l'use of your template in the application hosting and technical support. A fixed monthly price that can be annualized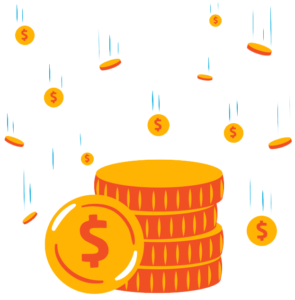 Creation of responsive templates
The name LePatron and the comparison with the world of sewing takes all its meaning here. We have two models to meet everyone's requirements: "ready-to-wear" or "haute-couture.
The most accessible version with a pre-selection of 15 pre-defined content blocks. We go to the essence and apply your graphic charter to a template that meets the vast majority of needs in email marketing.
Scoping meeting in order to understand your business environment and to ensure that the "Ready to use" version will be sufficient for your needs.
Design: adaptation of your visual identity to this predefined template in order to offer you a responsive master template with a graphic consistency
Deployment in LePatron master template configuration, access creation, connector implementation (sFTP, ESP), tests and quality control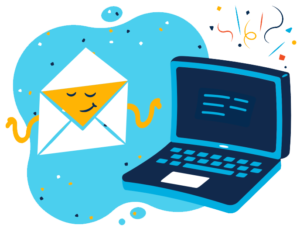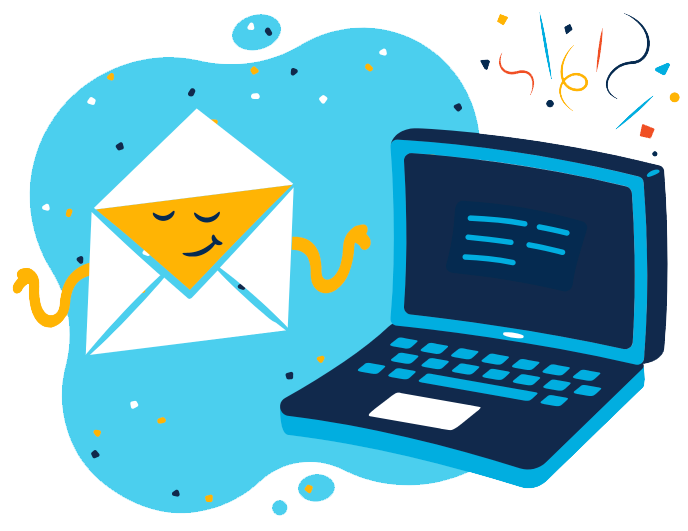 5000 euros HT
to be autonomous in your emails realizations !
Integration of a complete and fully customized Email Design System according to your constraints and email production environment in LePatron :
Needs analysis in order to know your content typologies, your teams (which profiles and production processes), your opening environments (which email and webmail clients) and to benchmark the latest trends and what the competition is doing (and not only the competition).
Workshop whose purpose is to deliver a precise specification of the needs. We take the 15 blocks of the Prêt à porter and we add 10 premium blocks made to measure with the necessary personalization based on the preliminary analysis of your emails.
Conception: design and HTML integration all your needs (typologies, brands, languages) in the different contexts (responsive, dark mode, accessibility...) of your email system design
Deployment of your design system in LePatron : same as Prêt à porter, configuration of premium blocks with asset hosting and domain offloading
Documentation of your design system the complete communication tool to align and educate your employees on your brand's best email practices
Training 2 x 3 hours for your operational teams
Customized quotation if you need more blocks or variants (brands, languages...) The workshop helps to identify these issues.
No license, we prefer to talk about hosting costs because we prefer an "all inclusive" approach. This cost allows us to guarantee a quality infrastructure and to regularly upgrade the solution.
350 euros (excl. VAT) per month
or 3500 euros (excl. VAT) per year**.
800 euros (excl. VAT) per month
or 8000 euros (excl. VAT) per year
As the project is open, you can host it on your server.
* The technical support is done by email or by phone call from Monday to Friday from 9am to 6pm. This concerns all requests related to technical anomalies (platform inaccessible, login/password problem, display problem on a particular ISP/webmail...)
** The hosting offer on the ready-to-wear version is not compatible with some "haute couture" safe-measures features (domain delegation for countdown or asset hosting)
LePatron is an OpenSource solution! This means that anyone (with the right skills), can get its code and use it without having to pay Badsender.
On a day-to-day basis, if you use our hosting, it doesn't change anything compared to another cloud service. However, with the OpenSource model, you have the guarantee of a great transparency (security, updates...) and you have the possibility to integrate the application within your ecosystem. It also allows our customers to request customized features which can then be given back to the community of Patron users. You benefit by using the solution, and you may benefit others.
Customized services and options
New connector to a campaign management tool : 5500 euros HT
Asset hosting on sFTP server to a delegated sub-domain: 200 euros per month or 2000 euros per year
Training to the use of Patron : 900 euros HT. Two 3-hour sessions to learn about the tool and your template.
Operational support package 1000 euros HT for 10 hours of usage assistance, minor modifications of the template...
Development of new "tailor-made" functionalities : on estimate, do not hesitate to contact us !
Take it to the next level
LePatron is generous! Schedule a demo with a team member and discover the power of custom emailing.
LePatron, a tool made by Badsender