A little less than two months after the previous release of our email builder (which primarily concerned the SAML support and text editing toolbar), we continue with the first very big piece of our 2021 roadmap.
This new version allows us to address some recurring requests from Patron users. In our approach of designing multipurpose templates, some of our customers use the solution for several different markets, several different languages and several different types of emails. This means several dozen users producing several dozen emails per week.
Before this version, to classify an email, it was possible to assign it a tag and/or to filter the messages by name or template.
But with several hundred emails, it was clearly getting too much. So we've moved up a gear. These changes will also initiate a larger graphic redesign that will take place throughout the year.
All these features are available today for all Patron customers.
Self-service administration
Before we move on to the plate of resistance with workspaces and folders, we'll talk about a first step in the direction of self-service account administration.
We added the notion of account administrators to allow them to add new users without going through support, but also to create workspaces and administer them.
This administration space will be progressively enriched with the arrival of future functionalities in order to make our customers as autonomous as possible.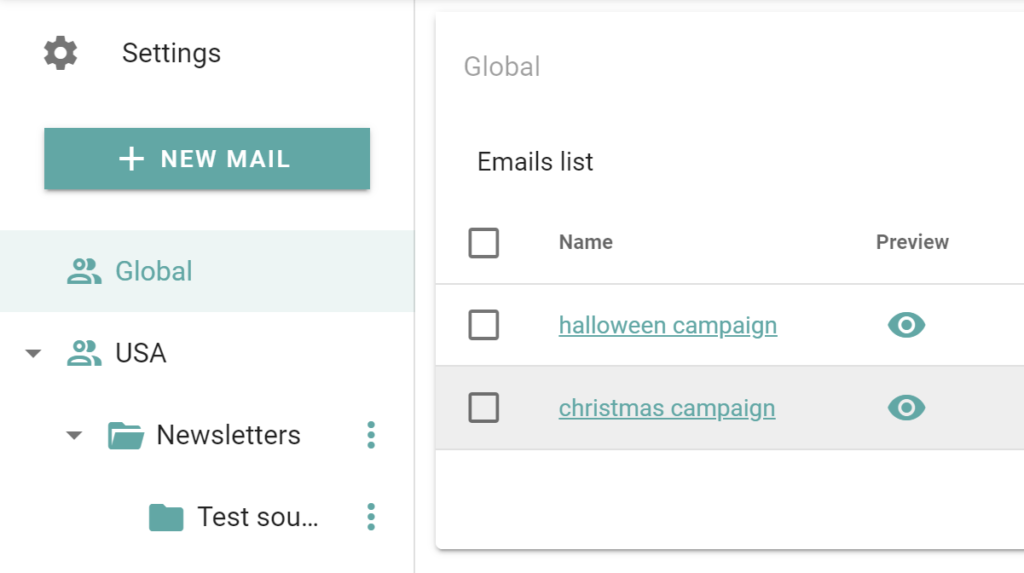 Workspaces
Workspaces can be used to separate very different worlds in an organization, possibly with separate teams.
The main use of this feature will probably be to separate emails from different countries/markets and different teams.
Members of a workspace can only edit and create new emails in their workspaces. They can however go and see what is happening in a workspace they are not a member of. This allows them to take inspiration from emails produced by their colleagues to adapt them to their needs and possibly translate them into other languages.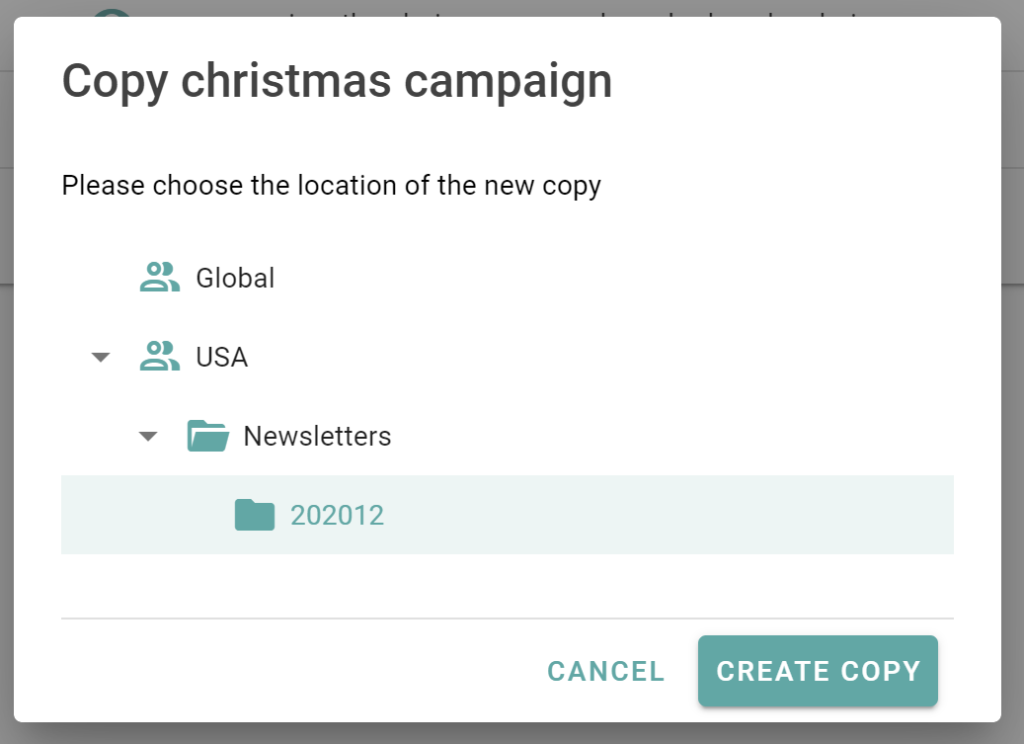 Files
In each workspace, it is now possible to create 2 levels of folders in order to classify / sort / organize the emails created.
It is of course possible to rename, move and delete a folder.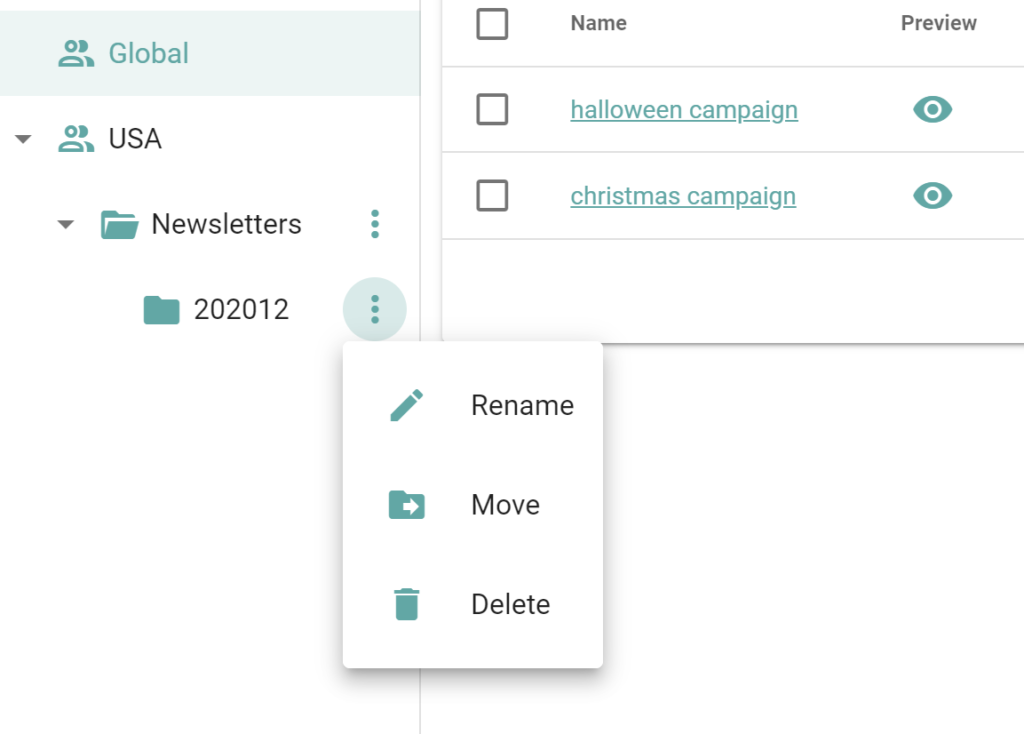 Evolution of the interface
With this new version, which modifies a number of the basic concepts of our solution, we have also begun to make changes to the user interface. This is mainly done by making it lighter. No more superfluous menus, creating a new email now opens a modal window, and all actions on list items are now integrated in action menus.
This is just the first step in a process that will take several months and will run in parallel with the redesign of the LePatron brand.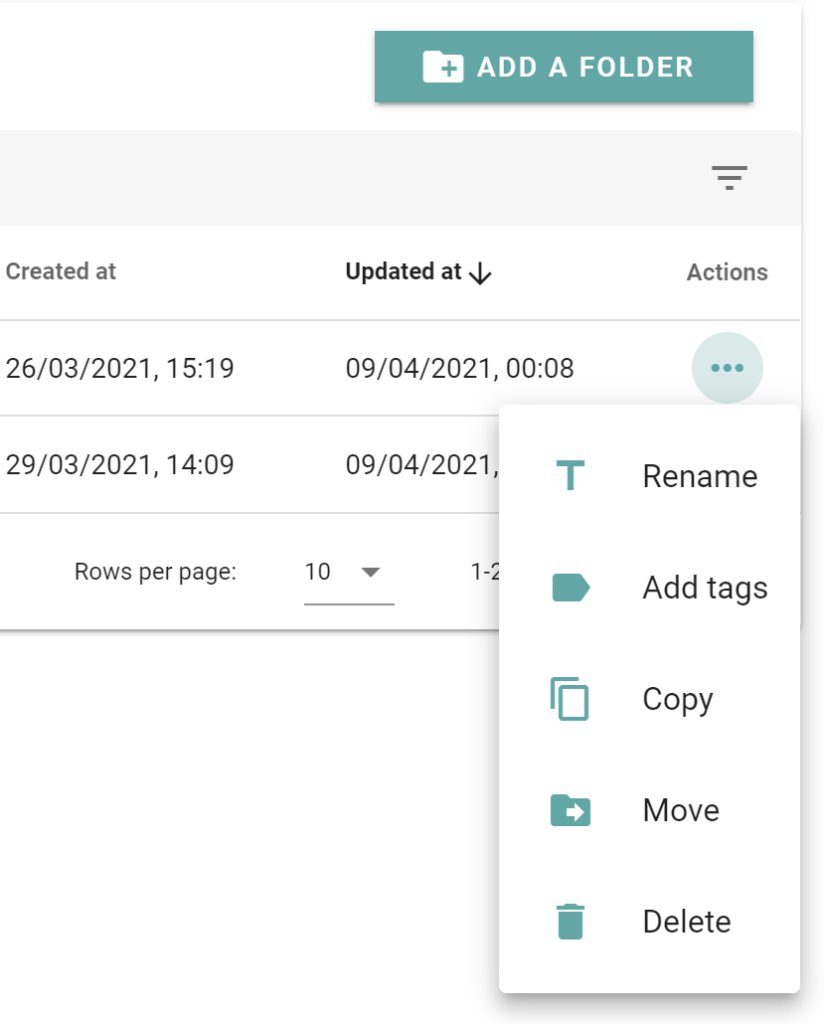 What's next?
We don't intend to stop there, but as you know, it's never a good idea to oversell new features that are still on paper. What we can tell you is that the next releases will mainly concern the publisher itself, that we are making progress on the migration to Infomaniak (see our article on the migration of our IT infrastructure to greener pastures) and that there will be a little surprise in 2 or 3 months 😉
Want a demo of our email builder? Do not hesitate to fill in the form below.
Photo by Jason Leung on Unsplash